Metal Roof Accents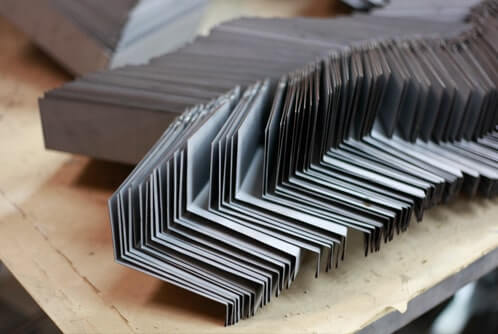 Moody Metal Fabricators is a Tulsa metal roofing fabrication specialist delivering custom and pre-fabricated solutions. We are successfully responding to home owners' shifting preferences from asphalt to metal, and have worked on projects encompassing various architectural styles, from modern builds to country home designs. If you've been considering a shift to copper or standing seam roofs, talk to us.
Do you really need metal roofing?
While metal roofs will cost you more than shingled roofs, they offer benefits that are hard to ignore:
Beauty : A metal roof is versatile, fitting in with a variety of existing architecture from classic old homes to contemporary constructions. Architecturally, metal roofs stand out (in a good way!) and increase the visual interest of your property.
Practicality : A metal roof offers excellent protection against the elements. Most standing seam roofs come pre-approved as class 4 impact resistant.
Durability : With good care, a metal roof will last you a lifetime (not an exaggeration!). On the other hand, asphalt roofs need to be replaced every 15-20 years.
---
Metal Roof Accents
Our Tulsa metal roofing service can fabricate all manner of accent pieces for your roof. From metal flashings for your roof's chimney to cupolas that stand majestically, our professionals incorporate the richness, beauty and durability of metal in various ways. We are also commissioned for fireplace caps, windows and a range of other exterior design elements. If you have a roof that needs an update, we have the right metal accent for you!
Prefinished metal roofs
We have a good selection of prefinished metal roofs in popular styles. You can choose from our prefabricated pieces if you feel that they will complement your home. If you want custom additions, such as a copper cupola, we can custom build it to transform your home's exterior appearance.
Call or email us to share your vision for your new roof. We also welcome you to visit our office and discuss your needs with our manager.
What is standing seam metal roofing?
Standing seam metal roofing is the premier grade metal roof. Standing seam roofs offer several choices and options, from color and profile to length, width and thickness. For example, you can request a snap-lock profile that comprises panels rollformed with shaped edges and do not require mechanical seaming for installation. An alternative is to choose mechanically seamed panels rollformed with specific edges that must be bent by a mechanical seamer or by hand. Batten panels and nail flange/fastener flange are other standing seam metal roofing profiles.
As far as striations are concerned, your choices include: flat (no indents between seams), ribbed ('V' shaped, rectangular or circular panel indentations between seams), striated patterns that are small indentation lines in the panel, and a clip relief where the rib adjacent to the seam is stiffened to allow space for a clip under it.
Our Tulsa metal roofing experts are experienced in fabricating standing seam metal roofing using copper, Galvalume, Pre-finished galvanized, and different steel substrates. We use only high-quality metals that offer a refined look and longevity. We can also match the roofing color to your existing structure, or fabricate it in any color for a unique, customized look.
Standing seam roofs can be incorporated on structures with various planes and complicated constructs, making this profile versatile and an increasingly popular choice for architectural design firms.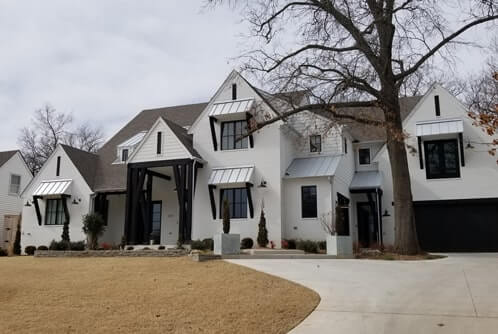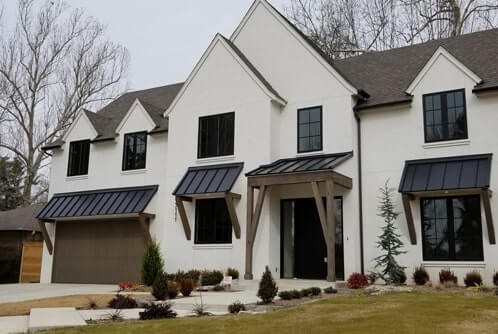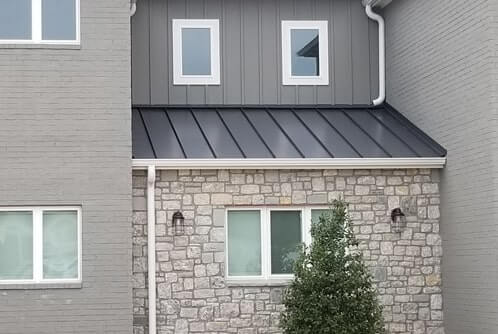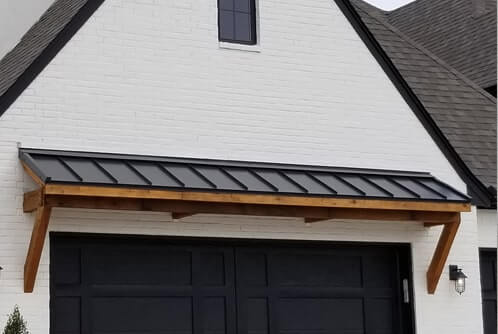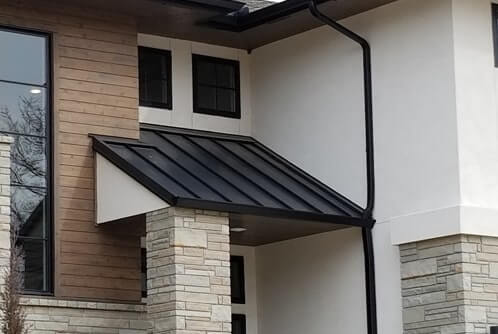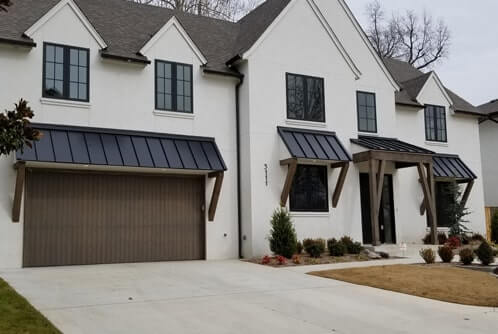 ---
Schedule a Consultation Today!